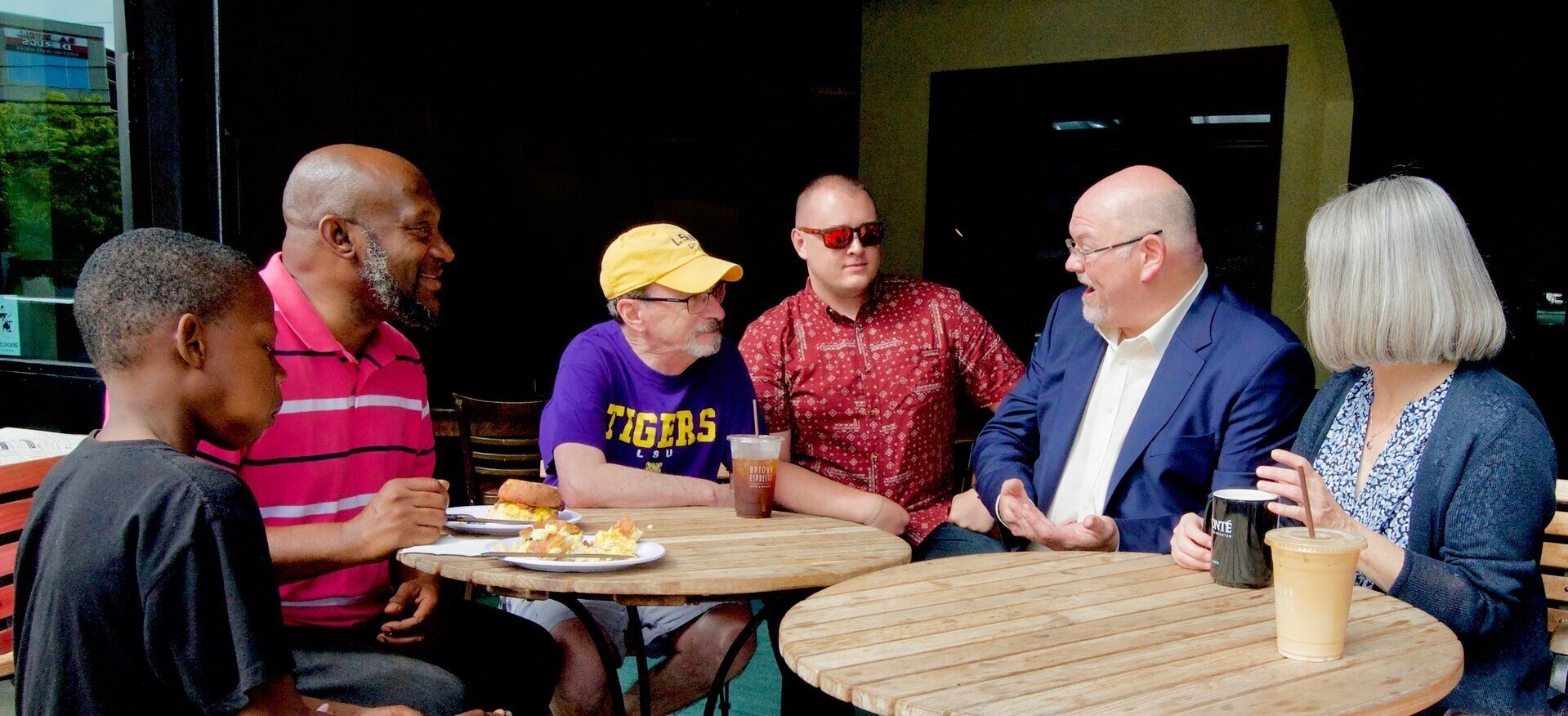 I have lived in West Seattle for the past two decades. From Admiral to Alki, to Delridge and South Park, and all neighborhoods in between, this is my home.
I am a renter, public defender, entrepreneur, father of a student at Arbor Heights Elementary, and longtime West Seattle resident. I am devoted to making our community a better place for all.
I am involved across District 1 serving as the Vice President of the Morgan Community Association, hosting trivia at Talarico's for the past 11 years, and raising money for our local organizations such as Westside Baby, Westside Neighbors Network, and the West Seattle Helpline. Most importantly, I am in our community every day listening to the needs of our neighbors.
I have been a high school physics teacher, co-founded a video game and entertainment company, and for the last 15 years been a public defender and a trial lawyer. Additionally, I served as a Pro Tem Judge in King County District Court. In 2011, I served as a Court Appointed, Special Advocate for children for CASA of King County.
Seattle is at a major crossroads. The public continues to voice concerns about the lack of affordable housing, chronic public safety issues and a shortage of shelter options and services to help those who need assistance the most. City Government has missed opportunities to foster partnerships with businesses and organizations, allowing current problems to escalate.
As your City Council member for District 1, I will work with fellow Council members, City Departments, King County and State Government to improve the City's operations and galvanize efforts to serve the needs of the people to deliver better results to you.
Meet Your Neighbor Phil
Phil Tavel for Seattle City Council District 1
Tavel For Seattle
4210 SW Oregon St #B
Seattle, WA 98116
Phone: (206) 507-4962
E-mail:
Contact Us
We would love to hear from you, and we would love if you have some extra time to volunteer on our campaign!
"District One residents deserve a representative who listens, responds, and reacts in accordance with the needs of our communities."
PHIL TAVEL | CAndidate for Seattle City Council District one
Phil's Approach
TIME FOR POSITIVE CHANGE IN DISTRICT 1
Seattle must do better. Seattle will do better. First, we need to elect a City Council up to the task of building for the future. District One residents deserve a representative who listens, responds, and reacts in accordance with the needs of our communities. District One residents deserve a representative who proactively seeks out solutions to the issues we face.
When I first considered running for this seat, I was approached by community activists, local small business owners, and neighborhood residents all expressing their frustrations about the current Council. Their concerns have fallen on deaf ears for years. Rather than bringing issues to constituents for discussion, decisions are predetermined then brought to the community as a formality. When it comes to your concerns, whether about the environment, transportation, public safety, homelessness, zoning, affordable housing, labor or business, your perspectives must be valued and empowered, not marginalized and ignored.
Most Seattle City Councilmembers know they have failed – that's why 4 of 7 are not seeking reelection. Seattle deserves Councilmembers who are attentive, not ones who read, text, daydream, or sleep during public comment sessions. I will keep your needs at the forefront of our fight for a better Seattle.
Elect Phil Tavel for your District 1 City Councilmember, he will work to:
Increase Accountability in City Government.
The City of Seattle must be more accountable and transparent to the public it serves. Programs and services must be more efficiently and equitably delivered to District 1 and across Seattle. The public should have more opportunities to be involved with the City's budget process. The City Budget Office has provided more information and updates online, however, the people of Seattle still feel left out of the discussion. We must work harder to educate the people of Seattle on the City Budget Process and rationale for City budget decisions. The public must be more involved with how public dollars are being spent.
Deliver Effective Results.
We must further improve working relationships with members of City Council, the Mayor's office and City Departments. My professional background has given me the knowledge and training to open doors within City, County and State Government to deliver better results to the public.
Bring Trust and Respect Back to the Discussion.
I will solicit input and listen to your concerns to ensure a more authentic outreach and engagement process. The people of District 1 and across Seattle deserve to be respected and must be able to trust their elected representatives.
Be More Accessible.
I have lived in District 1 for two decades and have experienced first hand how challenging it can be to connect with City Councilmembers. As your D1 representative, my schedule will be posted online with a list of the days/times I will be available in our local office. We aim to further improve outreach and engagement tools within the District to bring City Hall to you – making it easier for the public to have a voice in City Government.
Elect Phil Tavel to be your City Council Representative for District 1. Phil will take your voice forward to ensure D1 plays a significant role in City Government decisions.